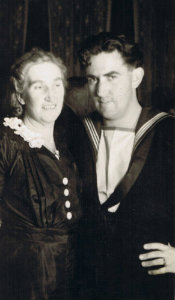 As a mother of two, both of whom went to Birkenhead Primary School, in past year's we have made an effort to take the children to share with them the living reminder of our history through the parade. As an onlooker in the crowd, and with a father in law who fought in WW11 serving in the Navy, on the Gambia and Achilles. I never fail to get a lump in my throat at the sight of assembled forces. It is a moving and valuable way we can honour the sacrifices made. Many people in the community must agree with this sentiment if the growing numbers each year are an indication. The parade starts on Mokoia Road, outside Birkenhead Primary School at 9.45 and travels at 10.00 from that location down to the War Memorial in Mahara Avenue. The memorial service lasts for approximately 30 minutes.
I encourage you to get down this year and enjoy the sense of community with the rest of the Village. In the first world war Birkenhead Bourough sent 261 men, and we lost 16 beautiful sons.
If you enjoy history;;; don't miss the opportunity to discover more of the local context at the Birkenhead Historical Museum at 44 Mahara Avenue - always open after the parade for viewing and sharing. The historic white crosses placed outside for the day each have a name of a local son we lost.
Hope to see you there!
Picture of Martin Condon with his mother Evelyn